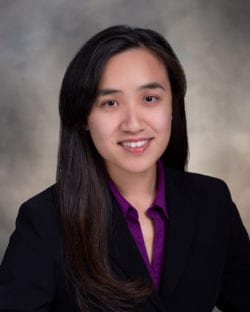 Meet Dr. Jenny Wong
Diplomate of the American Board of Oral and Maxillofacial Surgery
Clinical Professor at UCLA School of Dentisty - Department of Restorative Dentistry
Jenny Wong, DMD, MD

With deep roots in the Canadian prairies, Southern California has become home for Dr. Wong. She is proudly from Saskatoon, Saskatchewan, where she grew up and attended the University of Saskatchewan for both undergraduate studies and dental school. She graduated from the College of Dentistry and earned the College's convocation Gold Medal as the top graduate in her class. To pursue further training in oral & maxillofacial surgery, Dr. Wong completed a six-year residency program at LAC+USC Medical Center in Los Angeles, California, which included earning a medical degree from the Keck School of Medicine of USC, undertaking a general surgery internship year, and serving as a chief resident. As a testament to her years of training and experience, Dr. Wong became nationally board-certified upon graduation from residency.
Dr. Wong's career as an oral & maxillofacial surgeon is rich with a variety of experience and expertise from a myriad of settings and locations. While in private practice, she has served diverse cities of SoCal including Bellflower, Whittier, and Claremont. Her passion for teaching led her back to USC where she was a dual-appointed Clinical Assistant Professor in both the Herman Ostrow School of Dentistry and the Keck School of Medicine. At the Herman Ostrow School of Dentistry, Dr. Wong was peer-elected to serve on the executive of the Dental Faculty Assembly, and she represented the dental school as a senator on the USC Academic Senate. For her excellence in teaching and mentorship at the Keck School of Medicine, she was awarded membership into medicine's prestigious Alpha Omega Alpha honor society. UCLA is now Dr. Wong's academic home. She is a dual-appointed Lecturer in the divisions of oral and maxillofacial surgery and restorative dentistry at UCLA's School of Dentistry. She continues to be a guest speaker both locally and nationally in the dental community, and she returns annually to USC as an invited lecturer. Dr. Wong has also contributed to publications, including textbook chapters, as part of her ongoing commitment to education.
Jenny is excited to serve the Long Beach and Huntington Beach communities. Away from work, she enjoys podcasts, 80s music, being outdoors, spending time with her family, and anything Canadian.
Before You Visit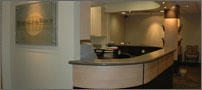 If you are coming in for a consult, x-rays are usually needed. Your dentist may supply them or we may need to take additional pictures depending on your particular consult. Read more...
Links of interest